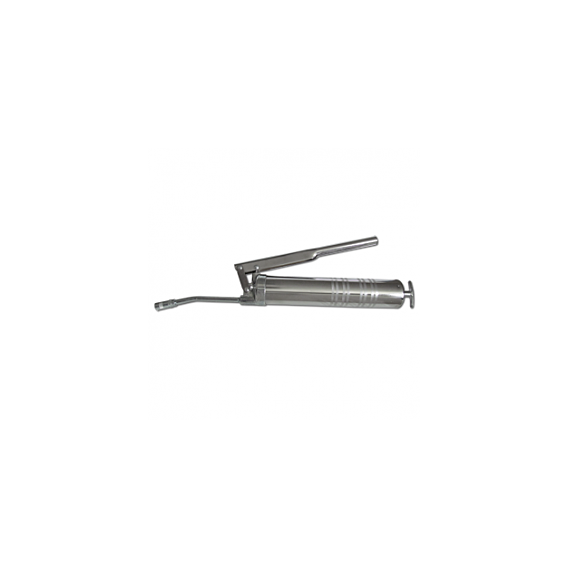 Lever action grease gun For use with all 14 and 14.5 oz. grease cartridges.
Flexible nozzle # 28800 available for hard to reach fittings.
Engineered to maximize pressure with consistent flow of grease Heavy gauge steel barrel helps prevent dents, promoting longer life.
This is top of line heavy duty grease gun for 14 oz cartridges.
Corrosion resistant bright metal finish.