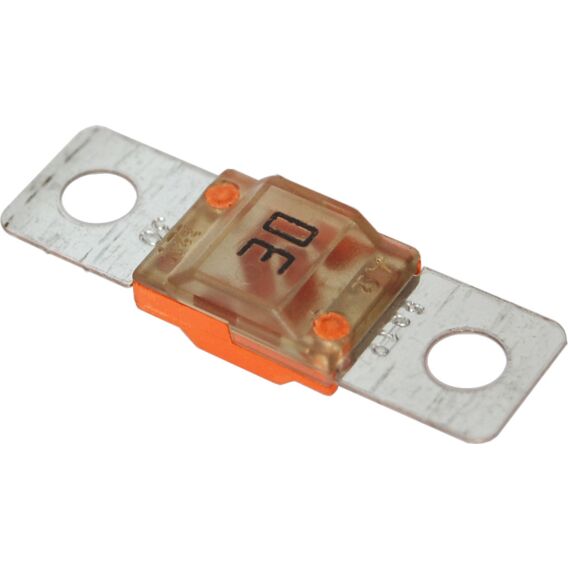 Specifications
Amperage
30A
Ignition Protected*
Yes
Maximum Voltage
32V DC
Interrupt Capacity**
5000A @ 16V DC
2000A @ 32V DC
Minimum Operating Temperature
-40° C
Maximum Operating Temperature
125° C
Blade Material
Tin-Plated Copper CDA 110/UNS11000
Maximum Torque
40 in-lb (4.52 Nm)
Weight
0.05lb (0.02 kg)
*Devices, which operate in a potentially explosive environment, must be ignition protected. This would include engine rooms with gasoline engines. There is a very specific set of tests which a device must pass to claim ignition protection. They include operating safely in an explosive mixture of propane and air.
**The fault current that a device, normally a fuse or circuit breaker is capable of breaking without damage.