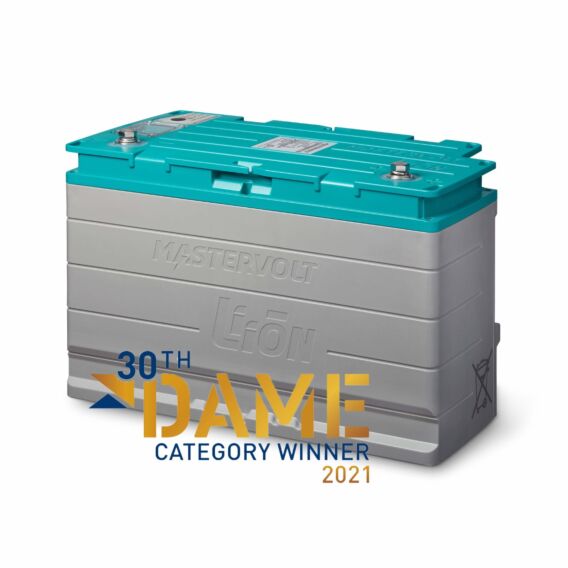 Key features
Ultimate performance, Heavy-duty Lithium-Ion batteries.
BMS and LiFePO4 chemistry according to the highest safety standards.
Drop-in replacement for size Group 31 and Group 49 (85-90 Ah) batteries.
More than three times the life span of traditional batteries.
Saves up to 70 % in space and weight.
High charge/discharge rate up to 2 C.
Fast charging within 60 minutes.
Series connection up to 48V possible.
Integrated battery switch
Integrated thermal heat-pad with control
Integrated battery monitoring (Voltage, Current, State of Charge, Time Remaining).
MasterBus communication with any Mastervolt Battery Charger or Smart Remote.
CZone and NMEA2000 are compatible.
Fully waterproof.
UN 38.3, CE, E-Mark and FCC certified
Compliant to UL1973 and RVIA standards, TEI listed.